Online Auction | Artist Workshop
May 31, 2018 @ 10:00 am

-

June 14, 2018 @ 12:00 pm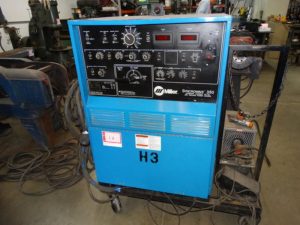 Online Bidding Open Now:
Thursday, May 31 – Closes: Thursday, June 14 |


Artist's Workshop unpaid lots up for sale. Welder, cement saw forge, forklift and more. The forklift starts but may have issues with the brake and or transmission. Has only 5,000 miles. The Mill runs beautifully although it looks rough. It is now outside for easier lifting.
Artist Carlos Campos has used his many travels as influence along with his natural creative ability to create some of the worlds most treasured works of art in both bronze and other various sub-straights.
Carlos Lozano Campos, long-time resident of Palo Alto was born in Mexico and studied art in both France and Germany as a scholar of Academia de San Carlos of Mexico City. He moved to the United States to work with Frank Lloyd Wright in 1954 before finding his way to the Bay Area.
Carlos left his mark as an artisan in ornamental metals with stunning gates, doors and windows created for the many clients of his company, Artists Workshop. His work was honored several times in Architectural Digest, House Beautiful and other newspapers and magazines.
You can check out his work at www.carloscamposbronzeworks.com
BID NOW