ONLINE AUCTION Anthony Estate Auction | Arroyo Grande, CA
November 17, 2020 @ 8:00 am

-

December 1, 2020 @ 4:00 pm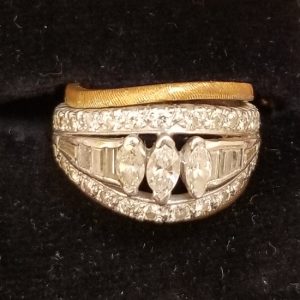 Date & Time: Live Now with Proxibid and Lots start closing Tuesday, December 1, 2020  |  4:00 PM Pacific
Preview Date & Times: review will be November 21, 2020 from 10 am to 3 pm and will be with respect to the covid-19 policies and will be by appt only, 1 person at a time. (Please call for time slot). 408-497-0339.
Checkout Date & Times: Auction Closes 01 December 2020. We will process credit cards on 02 December 2020 and will start check out on 03 December 2020 from 10 am to 5 pm. Also on 04 and 05 December 2020 from 10 am to 5 pm.
Location: 823 Los Ciervos, Arroyo Grande, CA 93420
From the estate of Tom and Beverly Anthony. Tom Anthony had 30 plus years as Jack Lemmons stunt double with years in the Hollywood arena. He was the owner of Tom Anthony's Stunt Car Driving Team. This Estate has several pieces of Fine Art, Italian statues, Jewelry, Coins, 2008 Ford Fusion, Furniture, vintage clothing, yard and garden items.




Special Terms
Property is open to thorough public inspection. It is the Bidder's responsibility to determine condition, age, genuineness, value or any other determining factor. USAuctions may attempt to describe the merchandise in advertising, or on the Internet but makes no representations. In no event shall USAuctions be held responsible for having made or implied any warranty of merchantability or fitness for a particular purpose. Bidder shall be the sole judge of value. Bidders who bid from off site and are not present at the preview understand and acknowledge that they may not be able to inspect an item as well as if they examined it in person.
All items must be out of the building by 9 December 2020. If you cannot meet the time frame. Please do not bid.
NOTE: Check out will be for 3 full days starting on Thursday 3 December 2020 and will run through Saturday, 5 December 2020 from 10 am to 5 pm. Please contact me for a pick up slot as we are still monitoring and staying in compliance with the COVID-19 policies. Please, If you cannot make the pick up dates, do not bid.
Special Terms
This auction is approximately 4 hours away from our area. If you would like something small brought back with me you will need to contact me for that directly. I am willing to bring back small items such as the jewelry or memorabilia. We will then pack and call you for sipping payment. Any other shipping expectations we will have to find an local courier  for that area that will be willing to accommodate us.
I've provided a UPS service that is less that 3 miles away from the auction location. I wont be able to bring back larger goods. With that, check out times are fixed with no additional leeway's. Please be on time. There is a large commute time involved with us and we will not stand around and wait.
Shipping Instructions: BUYER IS RESPONSIBLE FOR ALL PACKING / SHIPPING ARRANGEMENTS AND COSTS. TERMS of SALE INFO
SEE ALL PHOTOS at Proxibid & BID NOW!

NOTE: We must observe the Santa Clara County decisions for Social Distancing. Therefore you must contact me for a pick up time slot. We are to consider this a "CONTACT-LESS" pick-up. I will be the only person doing check-out and I ask you come alone with a minimum amount of traffic necessary in order to do your pick ups.